As Line lead production, Eddy manages one of the production areas. He is responsible for the continuity and output of the production line.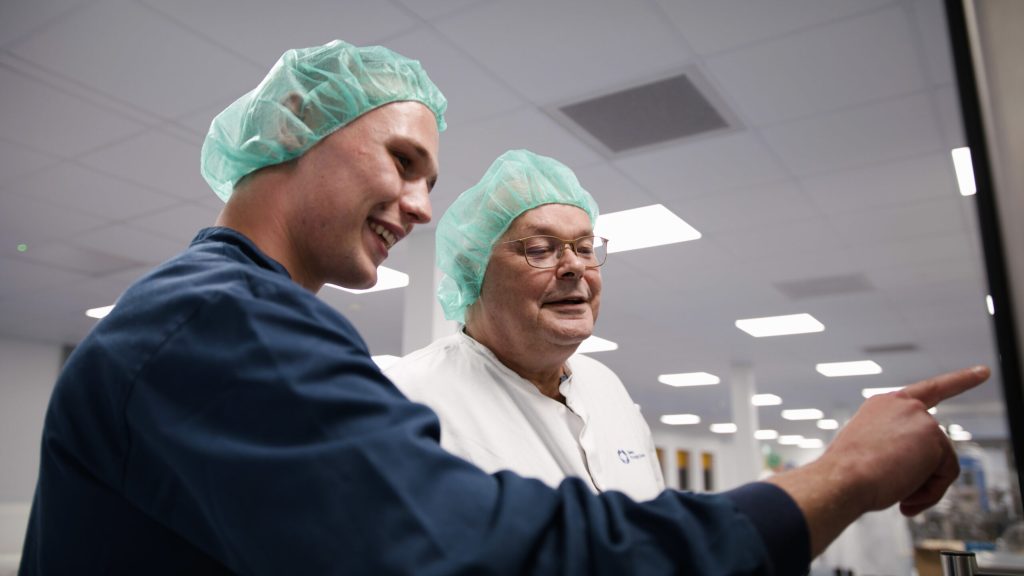 "I manage my colleagues and ensure that procedures and work restrictions are followed. We pack the medicines that are for sick people, so we have to deal with strict regulations. I make sure that the right people are in the right places and processes run as they should."
Eddy enjoys working at Sharp Heerenveen. "In addition to my work as Line lead production, I also supervise the technical operators and I am the first point of contact for new employees. I make sure they feel welcome and guide them in their work. I try to include them in the work and explain why we do certain things."
Within Sharp, there is a lot of room for development and various training opportunities are offered. "Every employee in the production area has gone through a training program where we have become aware of the procedures and work restrictions we have. In addition, within Sharp you get a lot of time and space for personal growth and development."
Not a day goes by that Eddy's positive drive is not present.
"We have a stake in providing medicines to people who need them. That makes our work really matter. With a lot of involvement and enthusiasm, I try to do a little better every day. I don't do that alone, but with the entire team that is on the production line. Together we ensure a good atmosphere on the production line. In addition, I get great satisfaction from helping people grow in their position and transferring knowledge to new employees. It is really nice to see the development of the employees themselves!"