Our commitment to sustainability
Just like the pharma and biotech clients we serve, and the supply chain we participate in, Sharp recognizes the urgent need to execute a robust, actionable sustainability strategy so that we can play our part in contributing to both social and climate goals.
We interpret sustainability as the way we use natural, social and economic resources to live and work in the world today, ensuring we don't compromise future generations' ability to meet their needs. As a multi-national organization with production facilities in many different countries, Sharp has a broad reach and therefore, a broad responsibility.
Increasingly, success is being measured in how we create long-term value by delivering on our commitments to all our stakeholders, including our own colleagues, our clients and most importantly, their patients.
Environment
Roadmap to carbon reductions
We are committed to limiting the impact we have on the environment and helping to protect our planet for the generations to come and that journey begins by measuring and monitoring our environmental impact as it is today. At every site, in every country where we operate, we make sure we are meeting or exceeding all statutory requirements and challenge ourselves to operate to the highest standards.
We have achieved some important tactical environmental goals at Sharp, specifically around waste management and green energy, investments in more resource-efficient equipment as well as offering sustainable, multi-use temperature-controlled shipper solutions, however, we recognize that we have much more to do to. We will continue to embed good environmental practices across our business so that we can offer cleaner, greener ways to deliver our products and services.
As a contract service provider, Sharp operates in a highly interdependent way with clients and our own supplier network and we recognize that the carbon reductions required will not happen sufficiently quickly without broad and significant cooperation across that network.
Working with supply chain partners
In parallel with reporting and validating our carbon emissions through the Carbon Disclosure Project (CDP) and committing to carbon reductions across our facility network, we are working with our own suppliers to enable us to offer sustainable packaging solutions for our pharma clients.
Larger pharma clients in many cases are leading the way for us, having themselves committed to ambitious climate targets and we are actively engaged with many of them on how we can support a reduction in their Scope 3 emissions. Although they are the most challenging to manage demanding the most intense pharma supply chain collaboration, Scope 3 (or indirect emissions) is where the greatest positive impact on reduction targets can be made.
Alliance to Zero
Sharp is one of eight founding members of a supply chain association called the Alliance to Zero, a non-profit membership organization that brings together pharma suppliers whose aim is to facilitate the transition of the pharma sector to compliance with net-zero emissions.
The alliance is working towards offering the industry net-zero pharmaceutical product by 2030 and has begun collaborations with academia and non-profit organizations as well as sponsors sustainability projects.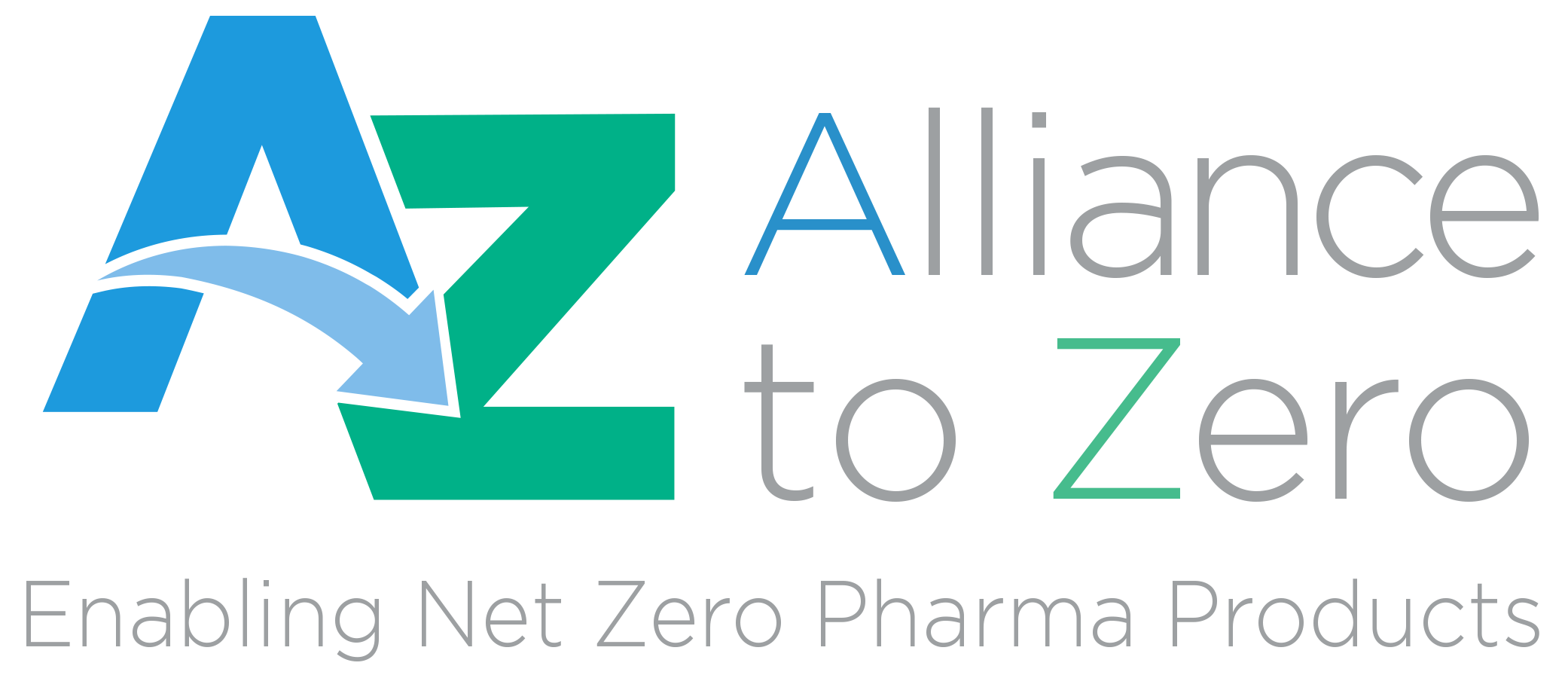 The group involves, connects and coordinates suppliers, pharmaceutical companies, manufacturers and service providers along the supply chain of pharma products to work towards this common goal.
For Sharp, acting sustainably means that we begin to frame our decisions in terms of environmental, social, and human impact for the longer term, not just our immediate operational demands.
Community Engagement
We believe in building strong, healthy relationships with the communities we work in and serve, by getting involved with local fundraising, projects and organizations.
We support local and national charities we believe in, both through financial donations and by helping our people in sharing their time and skills. At each of our sites, our colleagues come up with creative new ways of contributing and working with their community.
The charities we currently support include:
March of Dimes Foundation
United Way
American Cancer Society
Macmillan Cancer Support
Miller-Keystone Blood Center
Historic Bethlehem Museums & Sites
Lehigh Valley Health Network
Andrew J Gress Graphic Arts Institute
Plymouth Fire Company
Fogelsville Volunteer Fire Company
Minsi Trails Council
The City of Hope National Medical Center
Phoenixville Fire Department
Phoenixville Area School District
St Christopher's Foundation Farm to Families Initiative
Toys for Tots Foundation
Princess Máxima Center for Pediatric Oncology
Sharp also partners with UNICEF, a global community-based, healthcare-focus non-profit agency to support their vital work delivering life-saving services to vulnerable children around the world.
Workplace
We are dedicated to creating work environments that are safe, enjoyable, supportive and free from any kind of discrimination or harassment – places where hard work is rewarded and promising careers are nurtured.
We are committed to responding to the changing professional and personal needs of our colleagues. We embrace open and transparent communication as we have found that such behaviors support our efforts to continue to improve the environment for our colleagues to succeed both professionally and personally. Our talented, dedicated teams are the heart of our business and we couldn't deliver on our promises without them. Sharp believes in the holistic support and development of all employees that goes beyond simply helping them do their job. Energy is one of our core values, and our teams strive to bring energy to the work we do.
We are always looking to attract, develop and retain the very best people at every level of our business and we have ongoing programs to support and develop our employees, monitor their progress and create the career opportunities they deserve.