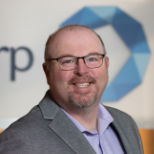 To find out more about our clinical services, please contact:

Michael MacNeir, Vice President Business Development
With extensive experience in delivering Clinical IRT services, we are experts in successfully managing patient interactions and drug supplies during clinical trials. 
Clinical Trial Technology Solutions
Our suite of Clinical Trial solutions is designed to be flexible, scalable, and efficient.
All-in-One Platform
Manage patients, supplies & sites
Integration
Integrate with virtually any system
Support & Consultation
Expert guidance at every step
"Methodically designed to be flexible, scalable and efficient, our solutions can manage everything from patient randomization and real-time drug allocation to dynamic drug supply forecasting and reporting."
Understanding which solution is the best fit for your trial
Learn more about 'Choosing the right clinical trial solution for distribution and supply optimization' in our article on the key differences between Interactive Response Technology and Inventory Management Systems. What are the benefits of each and how will you know which one is the best solution for your study?