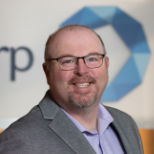 To find out more about our clinical services, please contact:

Michael MacNeir, Vice President Business Development
With capabilities across the entire lifecycle of your investigational medicinal product (IMP), we offer an extensive breadth of rapid, scalable, labeling and secondary packaging services across every format.
Our team can support your most complex drug candidate at any volume, and we can scale with you into commercial supply.
With specialist expertise and capabilities in key areas we can support cold-chain labeling and packaging from 2-8°C to -70°C, and a design and logistics team that helps you address the challenges of blinding your products ready for trial.
Our packaging and labeling services are also complemented with speed and efficiency utilizing Scan assembly technology, as well as access to expertise and capabilities in IRT, storage and distribution.
Clinical label design and print
Sharp's clinical labeling expertise helps you efficiently package your clinical trial IMP to suit patients from any region.
We design and print multi-language clinical labels for clients all over the world. We can also utilize Interactive Response Technologies (IRT) to enable you to quickly create kits for any patient, in any country, without having to commit your clinical trial stock to a specific market based on uncertain forecasts.
We help ease the logistical and financial strain on your complex global clinical studies.