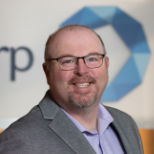 To find out more about our clinical services, please contact:

Michael MacNeir, Vice President Business Development
Our QP services for both investigational and commercial drug products help you meet the unique and complex regulatory demands of the EU and UK.
Sharp holds the required Manufacturing and Import Authorization (MIA) licenses to support you with the import and distribution of medicinal products into the EU and/or the UK. Our QP's take responsibility for the batch certification and release of investigational medicinal product (IMP) for use in clinical trials and of medicinal products for commercial distribution. 
Our highly experienced QPs can accept personal and legal responsibility, as defined by European and UK legislation, that the medicinal products entering the EU and UK market under their review, have been processed following the principles of good manufacturing practice (GMP) as well as manufactured in accordance to their Marketing Authorization.
Batch release to market is often seen as the very end of the manufacturing process, but in reality, it begins much earlier than that. Fully establishing the upstream release process means QP certification can be awarded with much greater degree of confidence.
UK QP Oversight Process
From 1 January 2022 onwards, importing Investigational Medicinal Products (IMP) from countries on a list (EAA and EU countries) to Great Britain, will require a QP Oversight process. Sharp can also support you in overcoming the additional complexity when importing your finished clinical trial material from the EU to the UK.
We can also work with you to manage the storage and distribution of your products.