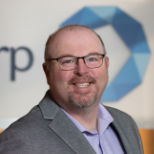 To find out more about our clinical services, please contact:

Michael MacNeir, Vice President Business Development
A decentralized clinical trial methodology brings specific considerations for optimizing your distribution chain for direct-to-patient clinical trials.
Collaborating with you on every step of your journey, we will develop a distribution program optimized for your trial, designed to the exact requirements of your drug candidate. We anticipate every challenge and consider many factors such as temperature control and the frequency of dispatches from an investigator site or a central pharmacy to the patient.
A truly patient-centric solution for your clinical trial that puts the patient's needs first.