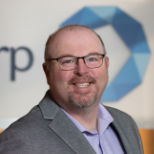 To find out more about our clinical services, please contact:

Michael MacNeir, Vice President Business Development

With Clinventory you get all the benefits of the IRT's clinical trial supply chain management but without the added costs of the subject randomization and management.
| | | |
| --- | --- | --- |
| Flexible | Data-driven | Transparent |
| Designed around you, with a flexible and intuitive user-interface | Real-time visibility of your supply chain, with interface reporting | 360-degree clinical supply chain management |
Key Features
Optimized Clinical Supply
An intelligent flexible auto resupply solution improving operational efficiency and reducing risks while decreasing associated costs with inventory management and excessive data reconciliation.
Supply Accountability
Provides easily accessible data to meet the increasing regulatory expectations for managing and tracking clinical supplies within all trials from inventory release to inventory returns and destruction
Shipment Interface
Easy to use interface allowing users to manage all shipments, ensuring full visibility of shipments, their current status, and receipt details.
Analytics Driven Performance
Compilations of data from current and prior studies via reports provide insight into best practices for developing optimal supply chain solutions and standards.
Designed for the end-user
Clinventory is user powered. The platform allows actions within the system to be matched with specific user roles defined during initial requirements gathering and provided specified end user roles control over as many parameters as possible via post go-live configuration reducing the number of change controls.
Read more about the benefits of automating your clinical inventory management.
Take a closer look at Clinventory. Book a demo today and see for yourself the many benefits of an automated inventory management system.