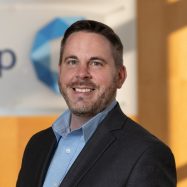 To find out more about how Sharp Analytical Services can support your next project, please contact:

Robert Feltz, Director of Analytical and Formulation Services
At Sharp, we understand first-hand the role that analytical testing plays in the overall manufacturing process of pharmaceutical drug products and clinical supplies. Our comprehensive suite of analytical services was intentionally designed to ensure the quality, safety, and efficacy of the drug products that are manufactured and packaged in our world-class facility located in Bethlehem, PA.
Sharp's Analytical Services Offerings Include:
Excipient/Raw Material Release Testing: comprehensive analysis of raw materials that may include identity, purity, and other quality assessments to ensure the integrity of your pharmaceutical suppliers.
In-process Testing: real-time monitoring of critical quality attributes during the manufacturing process to support process control and optimization.
QC Release Testing: thorough evaluation of drug product batches to confirm their quality, potency, and compliance with regulatory requirements.
Stability Testing: ICH-compliant long-term, intermediate, and accelerated stability testing to assess the shelf life or retest date and storage conditions of your drug product.
Method Development, Validation, USP Verification, and Transfer: customized development and validation of analytical procedures to suit your specific product and process requirements.
Impurity Profiling: Identification and quantification of impurities, including degradation products and residual solvents, to ensure product safety and purity
Dissolution Testing: Evaluation of the release rate and dissolution profile of drug products, crucial for understanding their bioavailability and efficacy.
Why Choose Us?
Expertise

: With years of experience in the pharmaceutical industry, our team of highly skilled scientists and analysts possesses deep knowledge and expertise in a wide range of analytical techniques and methodologies. We are well-versed in regulatory requirements and industry standards, allowing us to provide reliable and accurate results.

State-of-the-Art Facilities

: Our advanced laboratories are equipped with cutting-edge instruments and technologies, enabling us to perform a diverse range of tests and analyses. From routine quality control testing to complex method development and validation, we have the infrastructure and resources to meet your specific manufacturing needs.

Customized Solutions

: We understand that each manufacturing process is unique, and we tailor our analytical services to align with your specific requirements. Whether you need routine batch testing, stability studies, impurity profiling, dissolution testing, or any other analytical support, we provide flexible solutions to address your manufacturing challenges.

Regulatory Compliance

: Ensuring compliance with regulatory guidelines is of utmost importance in the pharmaceutical industry. Our team stays up-to-date with the latest regulations and guidelines, such as those from the FDA, EMA, and other regulatory bodies. We work closely with you to ensure that your products meet the necessary regulatory standards, giving you peace of mind and confidence in your manufacturing processes.

Timely and Accurate Results

: We recognize the importance of timely results in the fast-paced manufacturing environment. Our efficient processes combined with our commitment to quality, allow us to deliver accurate and reliable results within the agreed-upon timelines. We value open communication and strive to keep you informed every step of the way.

So Much More

: Only Sharp can deliver a complete all-under-one-roof solution to your manufacturing, packaging, QC release, and supply chain management needs.