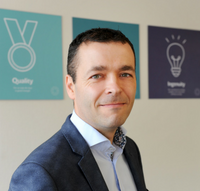 Guido Martens
Site Manager, Sharp Belgium
Prior to taking responsibility for Sharp's facility in Hamont-Achel, Guido was responsible for EU Project Management, cost estimation and serialization. Before joining Sharp in 2008, he worked as a Mechanical Designer of turn-key robot cells for automotive and consumables and as a Product Engineer for Helvoet rubbers and plastics. He joined Sharp in 2008 as Project Engineer, before moving into a role as project coordinator and cost calculator. Guido holds a Master of Science – Electro Mechanical Engineering.
Ask me a Question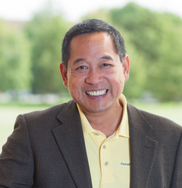 Bob Macadangdang
Client Development Manager
Commercial Packaging Expert
Bob has been with Sharp since 2007 and works closely with our US and EU commercial business development managers to support overall sales growth of all packaging platforms. He has over 35 years' experience across various manufacturing operations, having held the roles of Industrial Engineer, Manufacturing Engineer, Quality Engineer and Senior Cost Accountant. Bob earned his BSc in Industrial Engineering from the University of Pittsburgh and his MSc in Industrial Engineering from Lehigh University.
Ask me a Question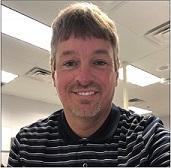 Herb Yocum
Cleaning Validation Engineer, Sharp Packaging Solutions US

Cleaning Validation Expert

Herb has worked in the pharmaceutical industry since 1992. He joined Sharp in 2013 as a Cleaning Validation Engineer. In his role at Sharp he oversees cleaning validation activities at both the Conshohocken and Allentown PA facilities. He is ISPE certified in cleaning validation. Prior to joining us, he worked at Teva Pharmaceuticals for over 20 years, where he held management positions in both process validation and cleaning validation.

Ask me a Question

1