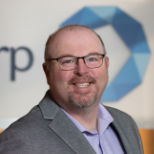 To find out more about our clinical services, please contact:

Michael MacNeir, Vice President Business Development
With capabilities across the entire lifecycle of your products, we offer isolator-based sterile fill-finish, an extensive breadth of primary clinical packaging services, and complementary clinical supply chain capabilities.
Our clinical packaging experts bring you innovative, cost-effective packaging for your investigational medicinal products (IMP), and we can scale with you into commercial supply.
We are also a cold-chain specialist, performing secondary packaging and labeling at 2-8°C and -20°C, and even handling products at -70°C.
Our clinical primary packaging services are complemented with expertise in kit design, secondary packaging and labeling. Our teams have experience in the challenges of blinding primary packaging ready for trial – from design, secondary packaging and through to logistics.
We deliver a comprehensive suite of clinical primary packaging services that enable us to deliver high-quality investigational medicinal products (IMP) on time.