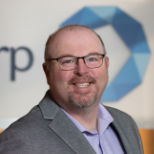 To find out more about our clinical services, please contact:

Michael MacNeir, Vice President Business Development
With an estimated two-thirds of all trials requiring comparators or co-therapies, the availability of comparator products can make or break your clinical trial's supply chain. As the cost and complexity of global clinical studies increases and the number of biosimilar studies continue to rise, finding a trusted partner to source compactor products becomes critical.
Earlier consultation will ensure the best sourcing strategies for your trial, decreasing risks, avoiding delays, enable access to documentation and potentially reduce costs. We can not only source reliable material but also deliver you integrated services including packaging and labeling services as well as over-encapsulation of solid oral doses and the production of placebo capsules for study blinding.
As experts in comparator product drug sourcing we work with clients to establish tailored solutions for them, which starts by understanding their parameters based on the study or laboratory need.