At Sharp, we recognise the enormous collective scientific endeavour that is making powerful and unique gene therapies a reality. We are ready to partner with you to bring your life-changing therapies to the patients who need them. We manage the complex process of labeling and packaging vials and injectables for distribution in cold and ultra-cold supply chains.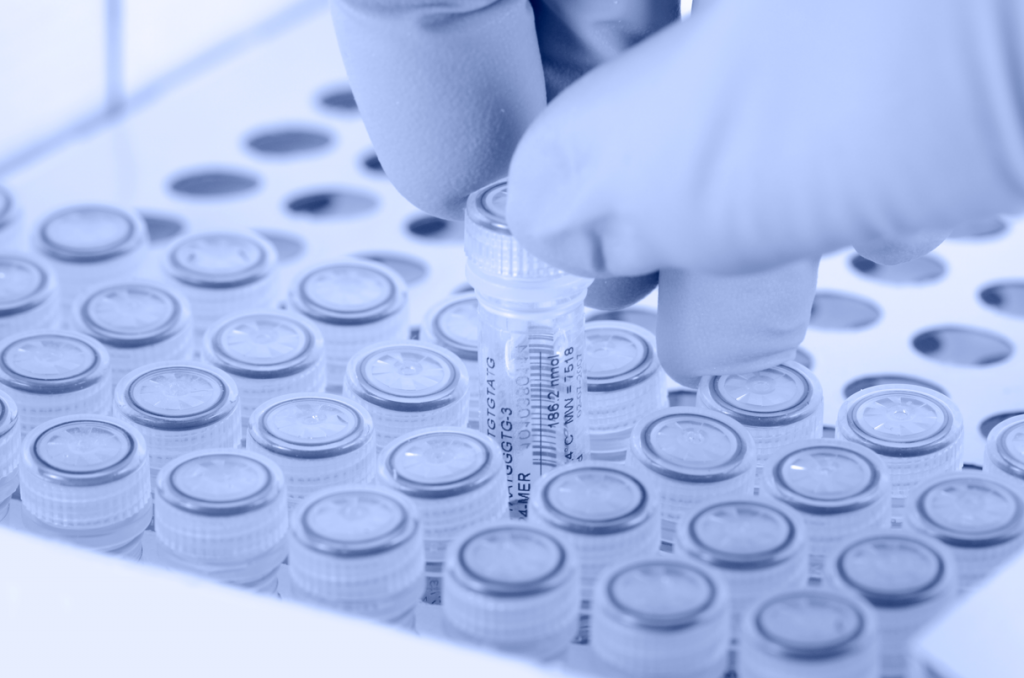 Sharp understands that traditional supply chains do not work for low volume, high value drug therapies
While we pride ourselves on our packaging experience, we also understand that this is new territory for pharma supply chains. Gene therapies are patient-led 'demand chains' that require a different approach when it comes to supply. New challenges include batch sizes as small as 1 vial, just-in-time or better on-demand processes, fast turnaround times for packaging, labelling and distribution as well as cold, ultra-cold or even cryogenic storage and distribution – all of which needs precise and elaborate coordination between all parties involved.
Sharp can anticipate and solve the unique challenges of packaging gene therapies and small batch, high value drug treatments. With Sharp, you get quality, adaptability and collaboration.
We offer a unique blend of capabilities in optimising demand-led supply
Combining our experience and capabilities in commercial packaging and smaller scale clinical supply service, Sharp is uniquely positioned to support clients with a dedicated solution for clinical and commercial Gene Therapy projects.
Our expert team knows how to package and label cold-chain therapies in many formats and we can label and pack under specific custom conditions such as packaging on dry ice. We have experience in the complex array of services required to support supply of clinical and commercial gene therapies including:
Primary and secondary labeling of vials, pre-filled syringes, IV bags, IV bottles (ambient, cold and ultra-cold)
Custom label generation (for randomised clinical trials)
Secondary packaging
We've already worked through many of the challenges such as label validations, labeling adherence at ultra-low temperatures and specialized inks required for over-labeling on frozen vials, to name a few.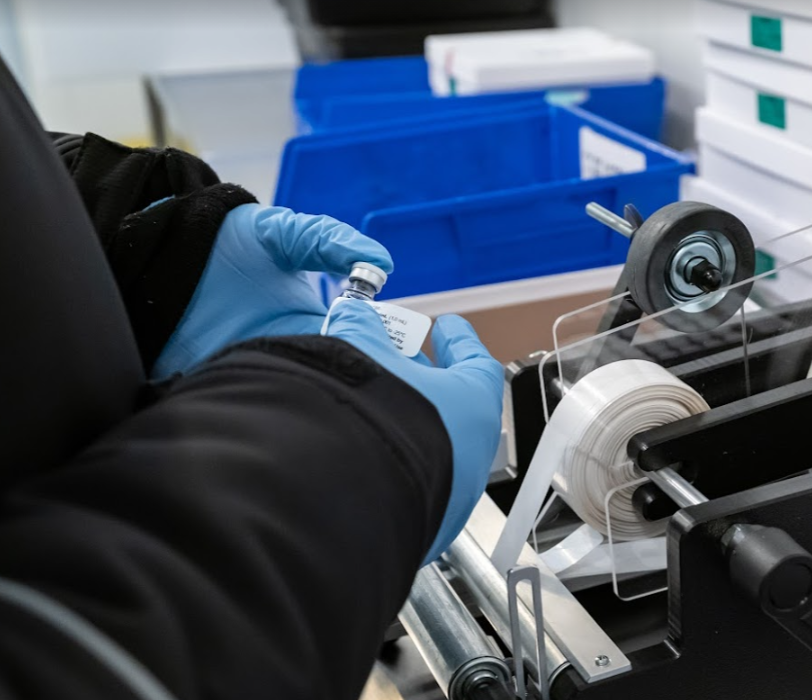 Quality, adaptability and collaboration – all under one roof
When dealing with batch sizes of one, there is no margin for error. Optimising supply for made-to-order gene therapies requires precise coordination of labeling and packaging operations, as well as complex dispatch processes.
Constant monitoring of time-out-of-refrigeration, adapting to product-specific freeze thaw cycles and ensuring an accelerated product supply chain flow are embedded into our methodologies at Sharp.
Our purpose-built GMP facilities in Bethlehem, PA, US and Heerenveen, The Netherlands were both built with optimal environment and specialist infrastructure required for gene therapies, from HEPA air handling systems, controlled temperature, humidity and dew point to full-sized -80°C freezer banks in dedicated production suites – and even incorporating serialization into the process.
Simplifying a very complex dispatch and distribution process
Expedited dispatch processes also require a deep understanding of the complex regulatory and distribution requirements for shipping these precious therapies, especially across international jurisdictions. We can store your therapy under a range of cold and frozen conditions and also dispatch directly to hospitals.
Sharp has also led the contract packaging industry in the adoption and implementation of serialization and aggregation, meaning your therapy will benefit from years of proven expertise in track and trace technologies as it goes out into distribution.
Talk to our expert team today about your gene therapy labeling and packaging needs and let's work together for a better future for patients.