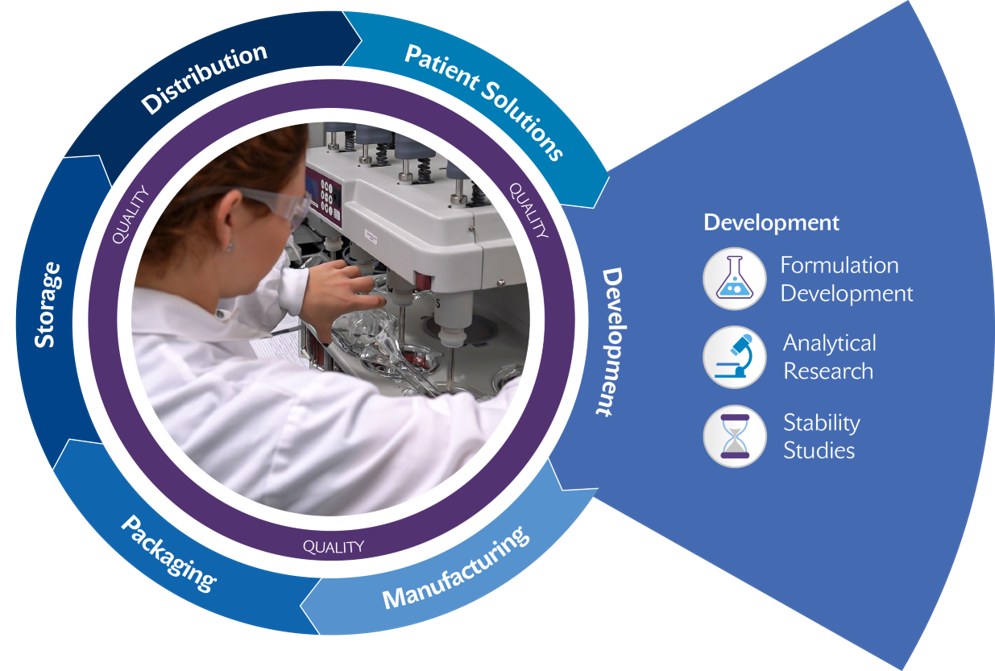 Our clinical analytical and research services evaluate the performance of formulations using a whole range of advanced investigative testing procedures. They're a hugely important part of our work, forming a valuable foundation for future developments and innovations.
Our scientists all have Good Manufacturing Practice qualifications and oversee comprehensive testing of materials to make sure your products comply with the latest regulatory standards.
Primary capabilities:
Spectroscopy laboratory (FTIR/ATR), UV, Photodiode Array Detection (PDA)
Dissolution laboratory [Standard USP App. 1 and 2, Small volume system – 100mL (App.1 and 2)]
Disintegration
Chromatography laboratory (HPLC, uPLC)

HPLC Analysis
Content Uniformity
Impurities

Physical testing laboratory (Viscosity, Hardness, TGA, KF)
Sample preparation/Sample Analysis

Raw material identification – wet chemical/FTIR
Identification testing – appearance
Release testing
Stability testing
Product storage (ICH or client-described conditions)

Development laboratory – method development, transfers and validation.  Formulation development
Stability storage (ICH conditions, walk-in, reach-in environmental chambers), user-defined temperature and RH conditions, photo-stability
Analytical laboratory testing:
The analytical methods we develop here are used throughout the various phases of our client's drug development and manufacturing. Each of the services we provide is protocol-driven and can be tailored by our team to fulfil the specific needs of your products.
Talk to our expert team today about your analytical development and research needs.