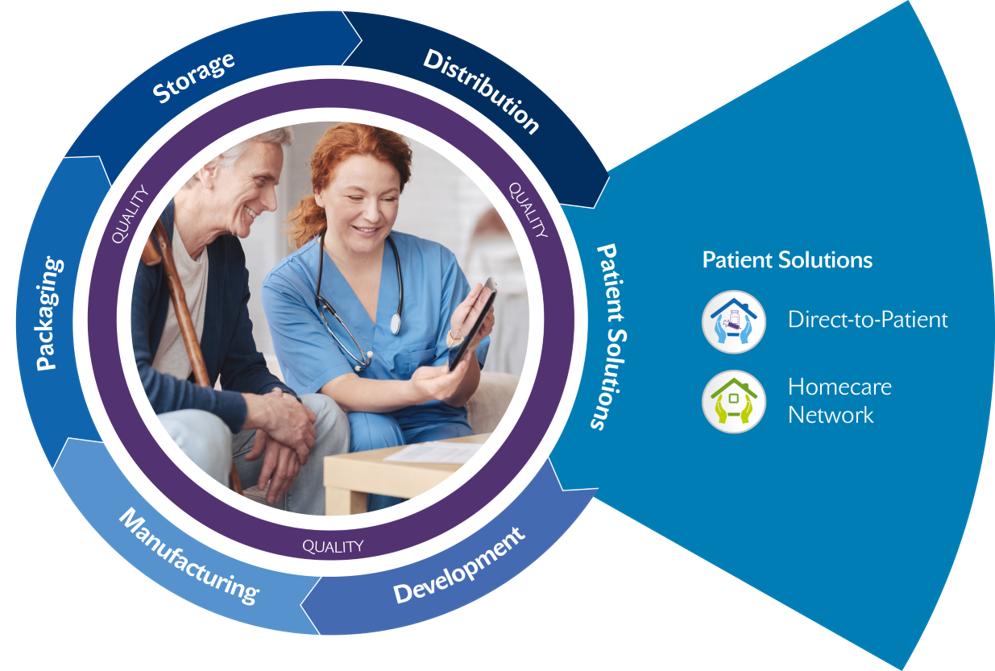 One healthcare partner, one integrated solution

A truly patient-centric solution for your clinical trial that puts the patient at the centre, in his or her own home. Together, Sharp and Ashfield can offer you a seamless service that will reduce the time and complexity usually associated with home-based clinical services. Once your clinical supplies have been delivered to the patient's home, our team will be there to support them too.
A better experience for patients…
Enhance the patient experience: Enabling the patient to live a more normal life with treatment from home.
Accelerate enrolment & retention: Offer more convenience to patients to join and remain engaged in your trial.
Improve adherence & compliance: Solutions and services that guide and manage the patient from home.
And better outcome for you…
Reduce supplier complexity: Leverage one partner to support all of your trial needs.
Access quality data earlier: Access and analyse your trial data earlier.
Enhance trial efficiencies: Harmonize your clinical supply strategy with your patient care strategy.
Start planning your Direct-to Patient strategy today