Where Sijmen started as a production employee, he has now grown into his current position as a project engineer for serialization.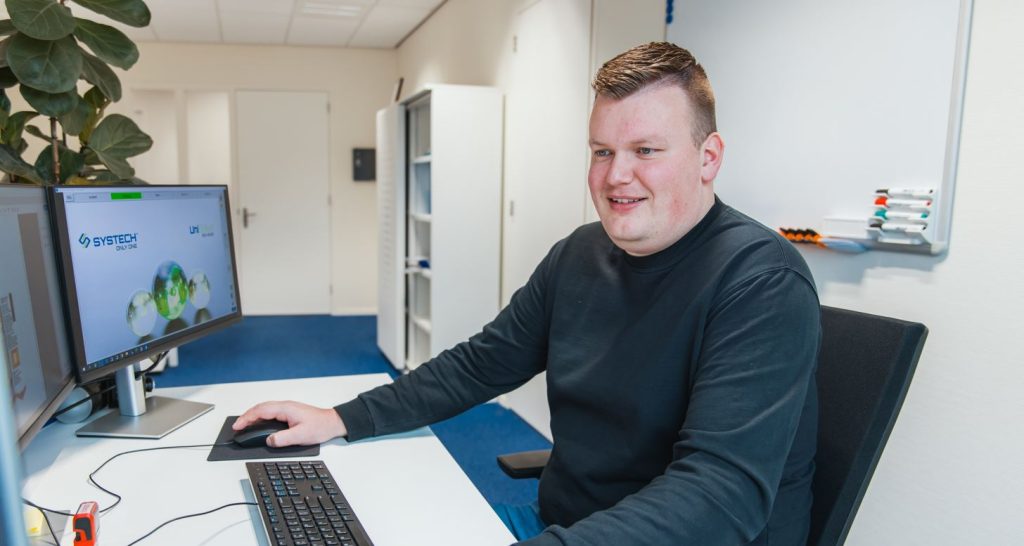 "I started as a production employee at Sharp Heerenveen. Sometimes the machines malfunction and a Technical Operator comes to solve the malfunction. I have always had a great interest in machines. The Technical Operator always explained a lot to me, and I occasionally helped. In the end I was able to convert the machine myself without help."
With additional training, Sijmen grew from Production Employee to Technical Operator. Sijmen did not stop his development within Sharp there. "At one point a new vacancy came up for Project Engineer for serialization. This position fitted in nicely with my IT education, so I applied."
As a project engineer, he is part of an international project team that is purely focused on serialization. "On every box that is dispensed at the pharmacy there is a unique serial number. If they scan this number, they can see exactly where the box has been. If something goes wrong somewhere, we can always trace it back. In this way we try to prevent fake products from entering the market."
Sijmen is continuously improving the serialization machine. "There are often still optimisations in the machines. Every change in the machine must be recorded. Sometimes I do mechanical adjustments on the production line itself, but I can also work remotely. I have often been involved with the machine since the machine builder, so I know the machine inside and out, which makes it easy to monitor from a distance. In addition, I occasionally travel to locations in Belgium or Wales, for example, to support the machines there."
The diversity in activities and career opportunities ensure that Sijmen still enjoys working at Sharp Heerenveen after all these years. "There are many training and career opportunities within Sharp. We always talk openly about when something can be improved and we are constantly working to improve not only at work, but also personally. There is a pleasant atmosphere within the company. I have great colleagues and you are always involved in the developments that are going on. I still really enjoy myself at Sharp.