As the Clinical project coordinator, Emy is the permanent point of contact for the project team at the Rhymney location in the United Kingdom. She supports the project managers by ensuring that everything is in order at Sharp Heerenveen so that the products can be properly packaged and shipped. An average working day for Emy is therefore difficult to describe.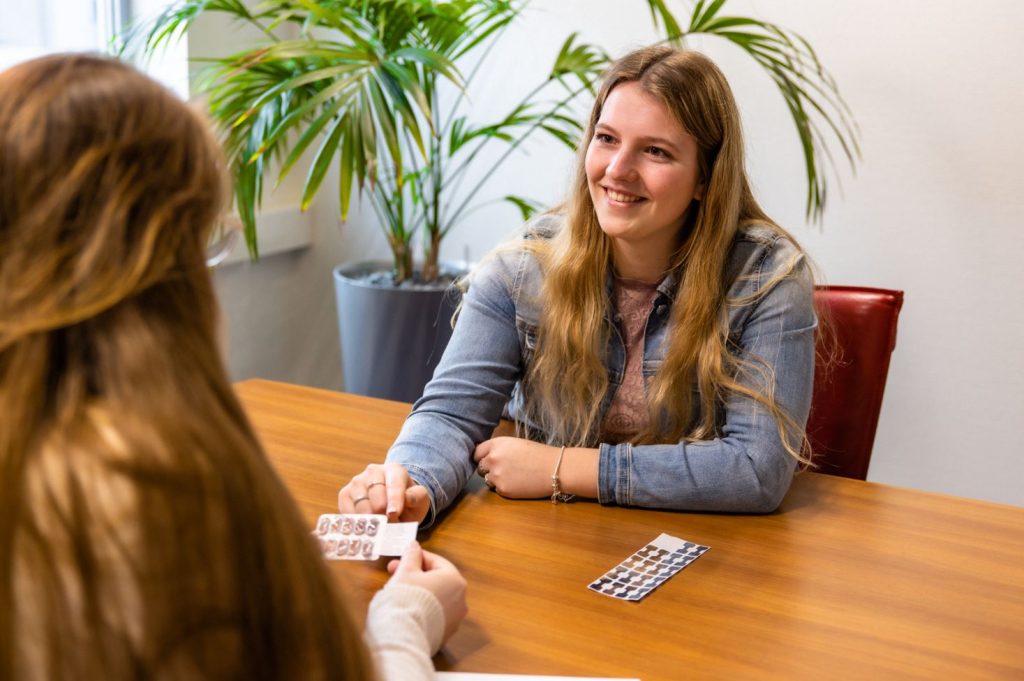 "My work is very diverse. Not one day is the same. I do a little bit of everything."
Every day, Emy ensures that various processes run smoothly, customers are satisfied with how the products are packaged and the products are delivered on time. Among other things, she is responsible for ensuring that production receives the correct documents so that they know exactly what to do, and she is the contact person for various customers. "Customers contact me when they start delivering products to us. I make sure everything is in order so that the delivery can go smoothly. I am also responsible for ensuring that the end products are sent to the right customer. We supply our products to Clinical Sites all over the world!"
The diversity of activities also creates a lot of challenges. "I'm new to the pharmaceutical industry so I still had to discover what exactly you have to do and what rules there are. During my induction process I was able to learn a lot from both my colleagues here in Heerenveen and from my colleagues in the United Kingdom. Everyone is open to helping you and there is a lot of room to grow in your work." Emy quickly felt at home at Sharp.
The relaxed atmosphere within the company also plays a major role in this. "Sharp Heerenveen is a relatively small company, which I find a great advantage. Everyone on the floor knows each other. You can go to anyone, and you know exactly who you need for certain questions. Within the company there is a lot of personal contact and there is the atmosphere is low threshold. When you meet each other in the hallway, everyone has a chat with each other."