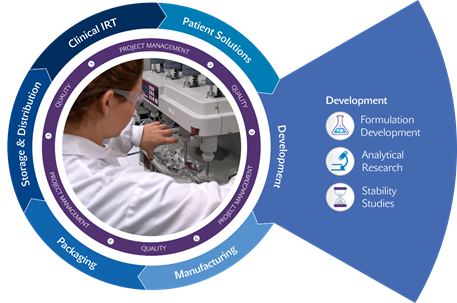 With our clinical formulation development and manufacturing services, Sharp can help you overcome development challenges, keep costs down and accelerate your time to market. We'll work with you to develop a reliable formulation that gives optimal clinical outcomes and can be easily reproduced on a large scale, with excellent stability.
Getting the very best clinical and commercial value from your product means making sure it's manufactured in a viable, efficient way and its benefits are delivered quickly and effectively.
Our experienced team of formulation scientists works with state-of-the-art equipment and laboratory facilities, creating innovative formulations that work incredibly effectively with your active pharmaceutical ingredient (API).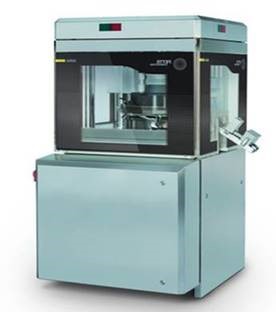 Pre-formulation services:
Chemical compatibility and reactivity to packaging substrates.
Physical properties and product characterisation.
Accelerated degradation.
(API)-excipient interaction studies.
pKa determination.
Hygroscopicity studies.
Photostability of API.
Prototype evaluations.
Reverse engineering.
Formulation development services:
Phase I-IV formulation development and reformulations.
Determining blending times for tabletting, encapsulation and analysis of characteristics (blending time, bulk density, content uniformity and flow characteristics).
Over-encapsulation and comparator product blinding.
Developing matching placebo products and comparator supplies.
Developing ethical, over-the-counter products, including tablets (immediate and controlled release), powders, liquids, suspensions, emulsions, creams, ointments and lotions.
Developing line extensions in the above dosage forms.
Technical services:
Troubleshooting commercial products.
Formulation optimisation and evaluation of new raw materials in existing products.
Technical transfer of products from R&D to production facilities.
Process optimisation and scale-up and assessment of current products.
Modernising existing manufacturing and clinical supplies processes.
Talk to our expert team today about your formulation development and manufacturing needs.