Sharp's Global Design Center team helps you create highly functional and aesthetically appealing pharmaceutical packaging. Our knowledge of regulatory and supply chain challenges places us as the market leader for structural and graphic packaging design.
Our skilled design department uses the latest software and technology to offer a comprehensive range of services to ensure your product packaging is high quality, end-user friendly and differentiates itself in the market.
Package design services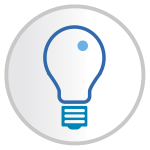 Idea Generation
Specifications of the product drive the generation of many structural possibilities. Our team will assess these specifications and present the best design for your product.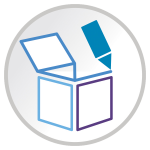 Structural Design
Structural design is driven by several considerations: child-resistance, senior-friendly, tamper-evident, functionality, aesthetics, cost, production efficiency, convenience of use, specified materials, and production quantities.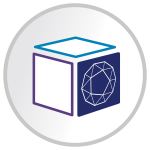 Graphic Design
Our designers have years of experience in developing graphics for packaging that considers the structural requirements. Expertise in brand development, existing artwork modifications, FDA submissions, marketing studies, 3D renderings, CRSF compliant artwork and in-house printed samples. Services include:
– Serialization artwork
– Brand identity
– Complete package graphics
– Product and package illustrations
– Product photography
– Production-quality samples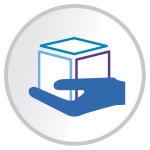 Packaging Samples
Professional packaging samples are often used for human factor studies, marketing presentations and photography. We have the capability to produce samples that are a direct resemblance of the commercial package.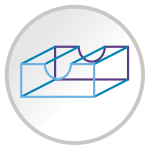 Tray Design
Our team accurately measures product components to develop a tray design that best fits the needs of the product.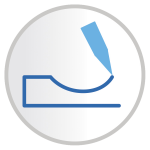 3D Printing
3D printed samples confirm the accuracy of the tray design. This is an excellent verification for the fit of the product components.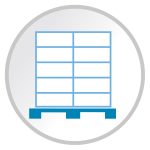 Shipper and Pallet Design
Our structural designers create shippers and pallet patterns based on the finished good to ensure a sale delivery of product.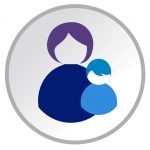 CR/SF – Child Testing Project Management
Our team will work with clients to identify and design the right child-resistant/senior-friendly package to suit the toxicity of the product. We will project manage the coordination of packaging and test to comply with 16 CFR-1700.20 CPSC's Regulations.
Packaging formats
We currently offer design services for the following:
Labels
Vials
Bottles
Syringes
Auto-injector pens
Packs
Blisters
Wallet cards
Kits
Pouches
Photography
As experts in packaging design services, Sharp can help. Tell us more about your packaging project.