At Sharp, we believe in building strong, healthy relationships with the communities we work in and serve, by getting involved with local fundraising, projects and organisations. We support local and national charities we believe in, both through financial donations and by helping our people in sharing their time and skills. At each of our sites, we encourage our teams to come up with creative new ways of contributing and working with their community.
On 2 June 2018, 28 spirited employees, friends and family completed a 5K mud run at the MuckFest MS Philadelphia. The event was Located in Glen Mills, PA with all funds raised going to Multiple Sclerosis research.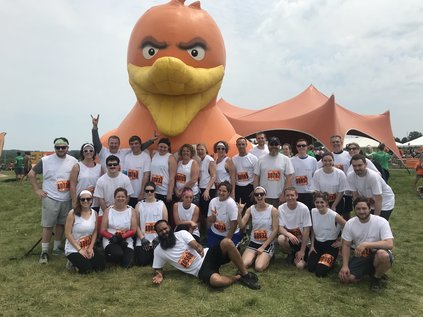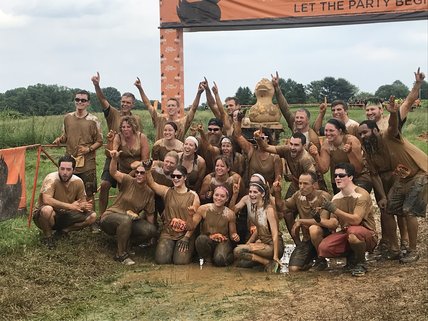 The event is built for laughs and muddy from the get-go! The Sharp team ran, climbed and laughed their way through a 5K course of incredible obstacles and muddy pits, trenches and craters. Teams run in the same wave so you can experience all the muddy shenanigans, epic spills and thrills together. A great workout and a great time with the best muckers anywhere. It takes most participants one to two and a half hours to complete the course.
The Philadelphia area raised $382,000 for this serious mission to help support people living with multiple sclerosis and to bring us closer to a world free of MS. 100% of fundraising dollars go to the National Multiple Sclerosis Society.