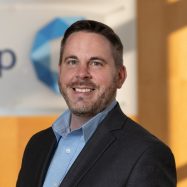 To find out more about Pharmaceutical Product Development, please contact:

Robert Feltz, Director of Analytical and Formulation Services
Immediate, orally disintegrating, modified, delayed, extended release and controlled-release tablets and capsules
Over-encapsulation for double-blind studies
Bioavailability enhancement
Highly-potent compounds
DEA controlled substances (Schedule I-V)
Combination of multiple APIs
Matching placebo (solid, semi-solid and liquid dosage form)
Powder/blend filling in bottles, vials and pouches using automatic filling machine
Drug layering and particle coating (Wurster column and top spray coating processes)
Liquid in hard gel capsule and banding/sealing
Solution, suspension, powder for reconstitution
Tablet, capsule and pellet coating
Semi-solid and topical formulation development
Sharp's scientists are experienced in developing and evaluating the performance of complex formulations from concept to clinical manufacturing. We provide a forward-thinking approach to anticipate future challenges, de-risk your program and ensure delivery against your schedule.
Applying multidisciplinary expertise and a robust quality framework to develop and evaluate the best processing conditions and reliable solutions for your product, our experienced team can optimize formulations for a range of dosage forms.
Our team has developed a time-tested approach to overcome common formulation challenges paired with the flexibility and capability to create custom solutions that meet the needs of your formulation development and clinical strategy.
Our clinical analytical and research & development groups use advanced investigative technologies to provide clients with the innovation required to move a product from clinical development to commercialization and ultimately to patients.