With a history spanning over 60 years, our EU Injectables Centre of Excellence specialises in the assembly, labelling and secondary packaging of injectables.
Sharp Belgium has a particular expertise in engineering, technology, project management and package design offering solutions that support the demands of complex packaging for vials, pre-filled syringe (PFS), autoinjector and pen presentations with cold storage requirements.
Our GMP facility specialises in managing complex SKUs & product portfolios and late-stage customisation. This means bulk product can be staged as close to market as possible, prior to being rapidly custom packaged for each specific market.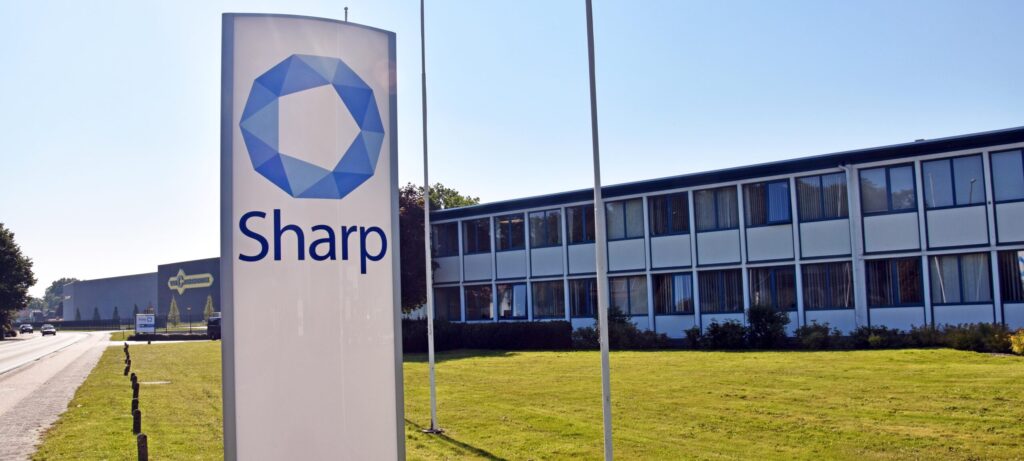 Facility Highlights
16,181 m2 (174,000 ft2) facility including GMP production space, warehouse and offices
Segregated suites and HVAC systems
Ambient and refrigerated (2-8°C) packaging, storage and distribution
Shared and dedicated production areas
Manual, semi-automatic or fully automated equipment
Global market support
Contract Services
Secondary packaging
Quality Accreditation
Licensed by Belgian Health Authority (FAHMP) – GMP certified

587 H – Human Medicinal Products (certificate number: BE/GMP/2018/026)
587 IMP – Investigational Medicinal Products (certificate number: BE/GMP/2018/025)

LRQA Certified ISO 13485:2016
FDA Registered & Inspected
Brazilian Health Regulatory Agency (ANVISA) Registered & Inspected
GMP Certified by the Russian Federation
Accommodation Nearby
Contact
Klöcknerstraat 1
B-3930 Hamont-Achel
Belgium
Tel: +32 (0)11440111
info@sharpservices.com