Sharp's Heerenveen facility provides both large-scale and specialised small-batch packaging capacity in shared or dedicated production suites. We offer expertise and capabilities in multiple specialist formats, and enables access to the EU market through in-house QP services.
Our facility also offers a complete range of specialized cold chain packaging and labelling services for gene therapy products. A specialist infrastructure is in place including temperature and humidity controls and monitoring, and full -80°C freezer banks in shared or dedicated packaging suites.
Sharp Heerenveen holds a also a European clinical services depot offering distribution and QP release services for investigational medicinal products (IMPs) in conjunction with our site in Rhymney, UK.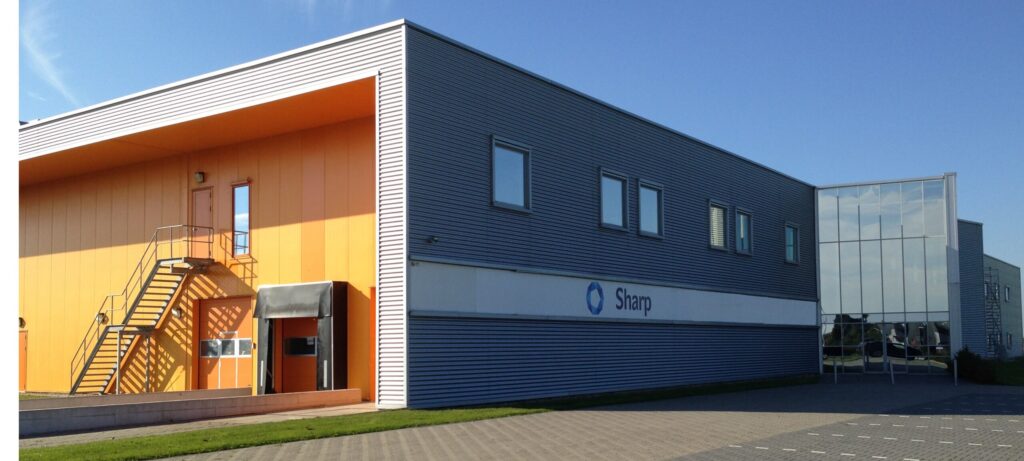 Facility Highlights
8,500 m2 (92,100 ft2) facility including GMP production space, warehouse and offices
Ambient and refrigerated (2-8°C) packaging, storage, and distribution
Frozen (-80°C) storage and distribution
Shared and dedicated production areas
Controlled drug management
Manufacturing License for Wholesale Distribution Authorisation (WDA) and Investigational Medicinal Product (IMP)
Electronic Batch Record (EBR) generated via our Manufacturing Execution Systems (MES)
Gene therapy small-batch cold chain packaging suite

Optimal environment and specialist infrastructure
Dedicated HVAC air handling
Temperature and humidity controls and monitoring
Full -80°C freezer banks in dedicated production suites
Contract Services
Secondary packaging
Quality Accreditation
Regulated by Dutch Health and Youth Care Inspectorate (IGJ)
Ministry of Health of the Republic of Belarus – inspected
Ministry of Industry and Trade of the Russian Federation – inspected
Manufacturing License 108630F WDA 16273G
GMP certified
Contact
Neptunus 12
8448 CN Heerenveen
The Netherlands
Tel: +31 513 433 947
info@sharpservices.com
Accommodation Nearby