Sharp's Bethlehem facility offers fully integrated clinical and small-scale commercial services.
Our site offers expertise in project management, clinical trial supply services including product development, manufacturing, analytical release and stability testing, clinical packaging, labeling, distribution, and IRT, as well as commercial packaging.
Our GMP facility also offers specialist infrastructure required for gene therapies, from HEPA air handling, monitoring temperature, humidity and dew point to full -80°C freezer banks in dedicated production suites, incorporating serialization into processing.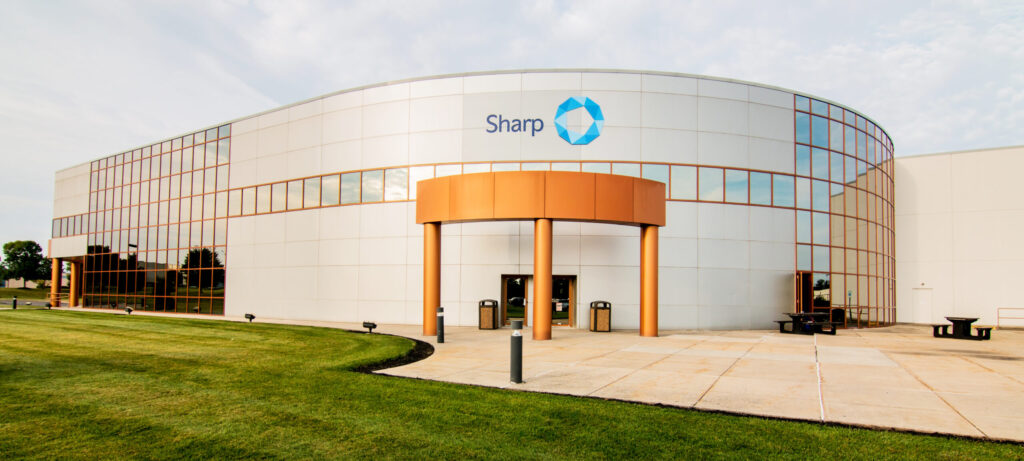 Facility Highlights
146,000 ft² facility including GMP production space, warehouse and offices
Ambient, refrigerated, and frozen packaging, storage and distribution
Enclosed primary and secondary suites
Controlled substance management
Gene therapy facility

Optimal environment and specialist infrastructure
HEPA air handling
Temperature, humidity and dew point monitoring
Full -80°C freezer banks in dedicated production suites
Contract Services
Clinical trial supply services
Analytical Services

HPLC Analysis (Waters, Agilent)
Dissolution Profile Testing
Moisture Content Determination (Volumetric and Coulometric)
FT-IR
UV Spectroscopy
TOC
pH and Conductivity
ICH Stability Testing

Contract Manufacturing

Tablets, capsules, powders, liquids, suspensions and semi-solids 
Wet granulation and dry blending
Tablet compression and coating
Encapsulation/Over-encapsulation
Placebo manufacturing

Package design
Comparator sourcing services
Global storage and distribution
Commercial packaging services
Primary and secondary packaging of small-scale commercial products
Specialist gene therapy vial labeling and packaging
Package design
Quality Accreditation
FDA inspected
DEA approved
Accommodation Nearby
Contact
2400 Baglyos Circle
Bethlehem, PA, 18020
United States
Tel: 484-765-9900
info@sharpservices.com