Sharp Netherlands facility approved for Clinical Operations
Sharp has received regulatory licensing and approvals to support clinical activities from its facility in The Netherlands.
The IMP and WDA licences mean Sharp can manufacture and distribute IMPs to clinical sites across the continent from a European site. Read more here.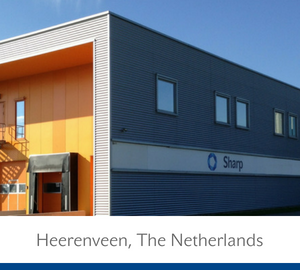 Video: A commentary on the impact of Brexit
Eulned Morgan, Welsh Minister for International Relations and Ian Morgan, General Manager of Sharp Clinical UK comment on the on-going impact of Brexit for BBC Wales.
On-demand Webinar: Optimising your tax strategy today and post-Brexit
Sharp Clinical – in conjunction with The VAT People – discuss how you can optimize your clinical trial supply shipments into and out of the UK, from both non-EU and EU locations.
Watch this on-demand webinar to learn:
How to minimise your tax exposure on shipments and get to grips with your Import/Export regulatory obligations
The tax landscape as it is today, as well as the impact that Brexit is likely to have on your tax obligation in the future
How Sharp Clinical can support you by acting as 'Importer of Record'