Choosing the Right Clinical Trial Solution for Distribution and Supply Optimization
Using an IRT or IMS System can vastly improve the visibility, control and management of a clinical trial. What are the differences between them? Which solution is the most suitable for a given trial? This webinar will focus on how carefully examining clinical trial and protocol expectations will allow participants to choose the right solution for their clinical trials. The panelists will highlight the many key benefits to using an IRT system, the key benefits to utilizing a fully integrated inventory management system, followed by case studies to help identify which is best for your clinical trial. The goal is to walk away with a better sense of the solutions, how to utilize them and which one is the best for individual trials.
What You Will Learn
In this webinar, the panelists will discuss what a full IRT solution can offer compared to an inventory management system. The webinar will cover:
The impact managing supply can have on the outcome of a trial
Key questions that need to be considered in managing a trial
How IMS can offer full visibility and control of clinical trial supplies
How inventory management can have a significant impact on trial timelines and budget
Why it is necessary to align inventory supply with trial planning and supply distribution
An ROI scenario for the Inventory Supply Management system
Our Speaker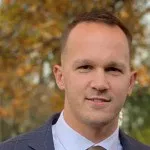 Rich Scheuermann
Clinical Account Executive, IRT, Sharp Clinical Services
As the IRT account executive at Sharp, Richard Scheuermann is responsible for enterprising and building relationships with customers in order to successfully assist them in the development of their clinical trials, specific to IRT services. Richard has 10 years in the Clinical Research field, gaining experience from working as a data coordinator and project manager at the site level, to recruitment/marketing at the site/CRO level, to solution design in both eCOA and IRT for industry leading organizations.