Meeting the small-batch pharma packaging challenge
Medications are becoming far more specialized and personalized and these specialty drug products continue to emerge as the fastest-growing segment in the pharmaceutical market. We are experiencing significant growth in therapies targeting rare and orphan diseases and the result is significantly higher value drugs, requiring more complex handling and supply chain provisions. Cold-chain capabilities at -20/-70°C and multi-component kitting for instance are more in demand than ever, and notably, smaller batch sizes are becoming much more prevalent.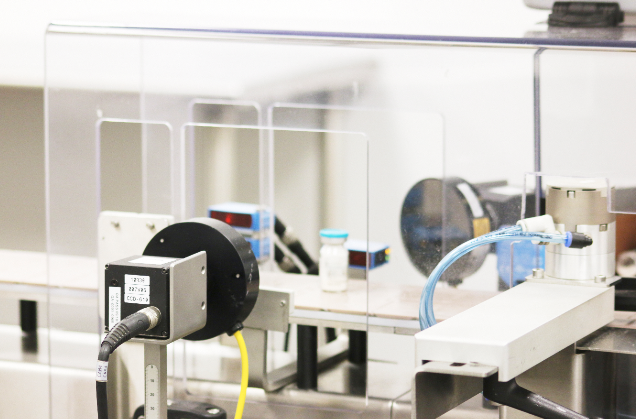 Sharp has witnessed this industry shift first-hand with both our US and EU client base. A greater number of virtual biotech companies are launching lower-volume large molecule drug products to address a smaller patient population. Historically, contract manufacturing and contract packaging (CMO/CPO) providers have been up for long-running, high-volume packaging processes to support small molecule drug products and must take necessary steps to adapt their services, technology and people to meet the market's changing needs.
Impact on production and packaging for contract service providers
In terms of supply chain management, operations, planning and forecasting, Sharp has developed greater flexibility in service delivery as well as in how we configure our network of facilities, packaging assets and professional services.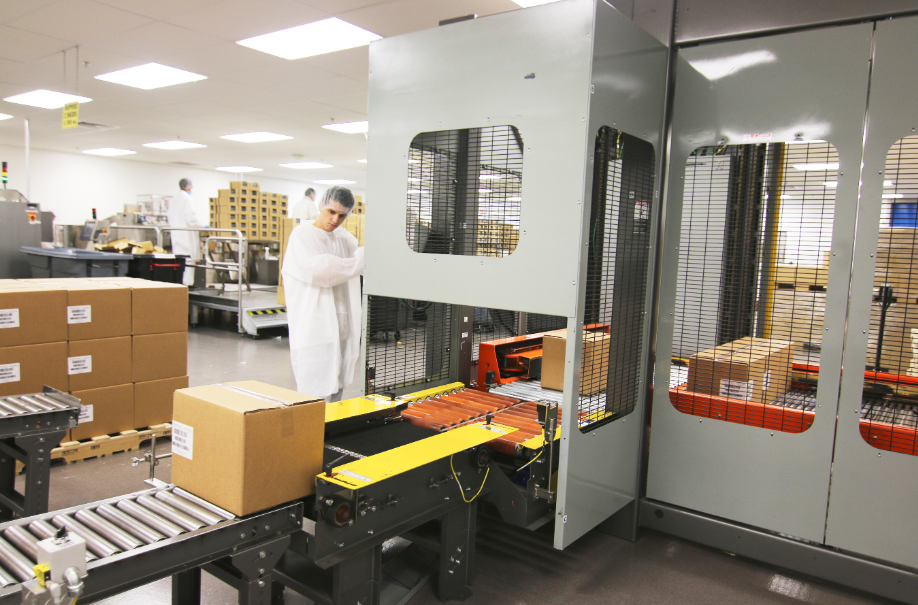 We have re-evaluated the overall process and cycle times of our traditional small-molecule-based capacities and services. Our network services adapted to the challenges of the complex, more personalized medicines so that our packaging services could also become more "personalized." This is not only to meet the needs of the market and our clients but also to meet the evolving needs of their patients.
Lean initiatives create value for customers
Sharp is committed to a lean manufacturing culture and we're thinking very broadly across our organization since we know that 'lean' is more than just packing speed. Being lean means thinking about the efficiency of the whole packaging cycle of a product including equipment changeover which, traditionally, can take up to 4-6 hours. We're continuously exploring ways to add value, or remove processes that don't offer value, in order to save time and to offer better transparency to our clients so that together, we can plan and manage the supply chain more effectively.
Many of our recent lean initiatives aim to allow flexibility in how we run packaging supply chains across the continuum of low to high-volume product batches. Sharp is putting a responsive infrastructure in place that will allow us to scale up and down efficiently in line with product demands, with the introduction or optimization of:
Electronic batch records (EBR)
A standardized QMS system with electronic workflow and approvals
Artwork design and management systems that facilitate great customer collaboration and reduced development times
More flexible equipment that is more effective with smaller batch processing
Late-stage customization for printed components, in particular labels, tailoring packaging lines to the product
Enhanced client collaboration tools that enable closer cooperation on drug product and component delivery
Specialized distribution planning and handling capabilities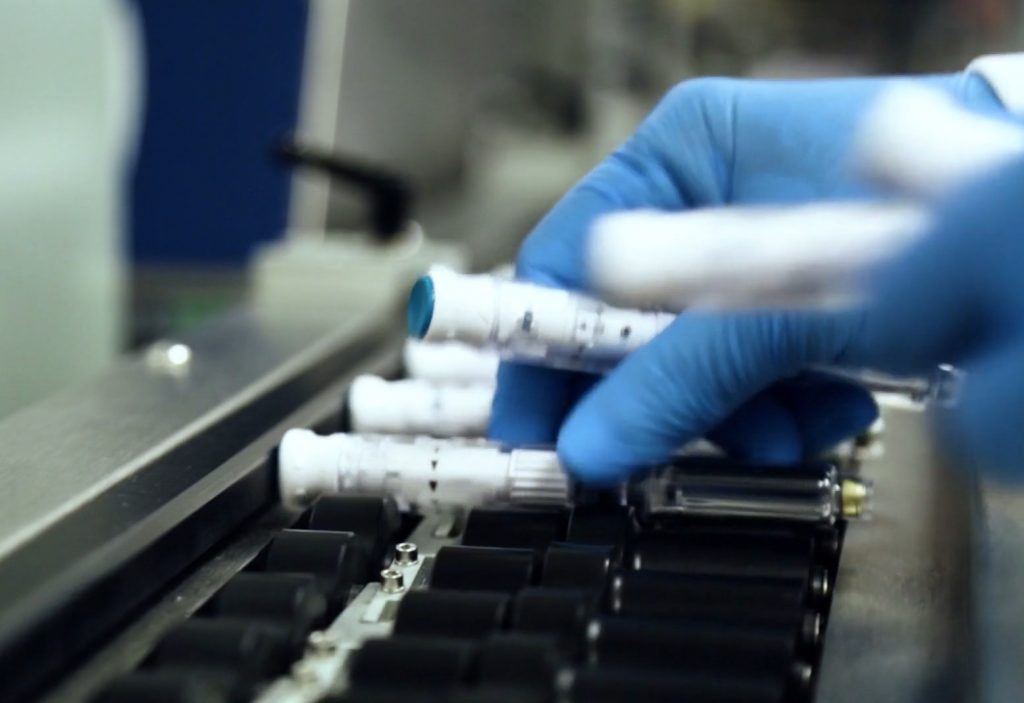 One of the concepts we're currently exploring is the introduction of autonomous workgroups that consist of line workers, line leaders, technicians and a quality person. Instead of focusing on one line and waiting on changeovers, which can take hours depending on machinery and the product, these groups move between a number of small-batch runs. Sequential operations don't lend themselves to small-batch packaging, so building an approach with teams that can move between coordinated, concurrent runs will be a key piece of the efficient small-batch production puzzle.
These streamlined processes support our client's speed to market model, allowing them to deliver innovative drugs to patients. In addition to speed to market, this model will enable Sharp to be able to address schedule changes caused by drug availability or demand spikes in the market.
Technological innovation
Sharp has developed a strategic network plan across our global facilities to assure that we have the ability to handle a broad range of batch sizes and drug delivery formats including vials, pre-filled syringe, injector pens, etc.  Our vision is to enhance processes so that they're efficient and effective down to a lot size of one, while also adopting those same efficient processes in our higher output facilities, with more automated equipment.  We believe this represents our ability to provide customized packaging services that support high-volume packaging projects as well as new personalized medicines and everything in between.
Our technology program aims to ingrain flexibility into our operations with 'fit-for-all' equipment that can meet numerous needs. With that in mind, one of the key areas we constantly scrutinize in regard to equipment is whether to customize or standardize. Ultimately, the most significant consideration in this decision-making process is 'which has the greater benefit to our current and prospective clients?'. Invariably, we invest in standardized equipment that is configurable to local requirements and our most recent investment in two Dividella NeoTOPx machines is emblematic of that approach.
Dividella's NeoTOPx systems are modular, automated top-loading cartoners with the flexibility to pack vials, syringes, pens/auto-injectors and multi-component kits. With quick turnover between batches, they're particularly suitable for small-batch production and support accelerated speed to market. In addition, the machines have the flexibility to deliver large standardized packaging runs.
Flexibility also means thinking creatively about how we leverage our capabilities and facilities, using our assets and talent more effectively to better serve our clients. For example, small-scale commercial packaging can be done in Sharp clinical sites, once the correct licensing is in place, where smaller batches are more the norm. In the EU, we've recently co-located clinical and commercial services at the same site in Heerenveen, the Netherlands and Rhymney, UK to offer this flexibility to clients.
Investing in our people
Underpinning any investment in technology must be an employee development plan, one that invests in their skills development and aligns with changing market needs. As our processes and delivery systems become more complex, it's critical we enhance the skill sets of our employee base as well – especially in areas such as IT, control systems, serialization, specialty distribution and electrical/mechanical support.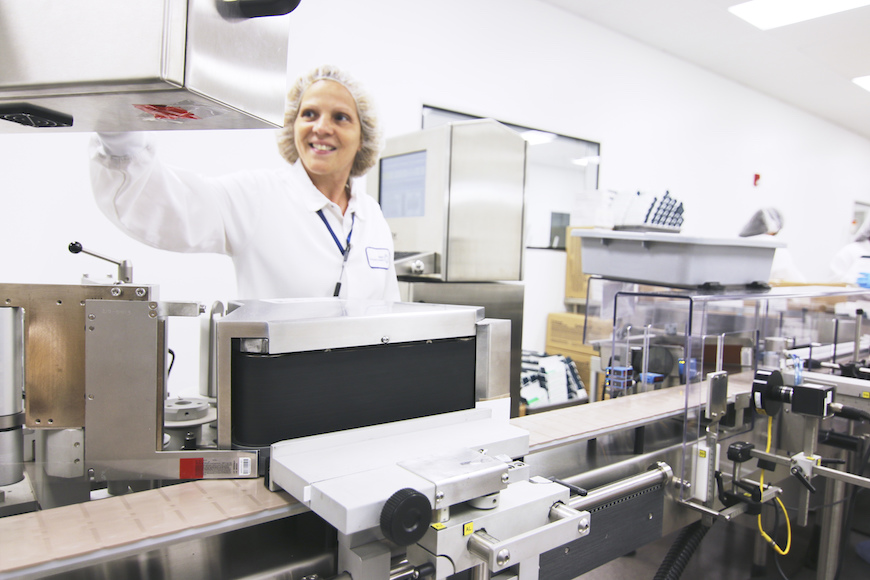 One area where we have recently focussed our efforts has been our packaging design team. We encourage our designers and engineers to work closely with our clients so they become more aware of the patient requirements for the products we package for new launches. It's not just about operational manufacturing and packing, our design services work with our clients to gain a complete understanding of what the total patient experience should include so that we can provide the best solutions. They explore:
How will the product be received (in a clinic, in the patient home, etc.)?
How will the product be administered (by the patient, by a family member or a caregiver, by home health specialists)?
What is the age of the patient, and are their specific patient characteristics that must be considered in the overall package design and delivery?
Are there specific product training or patient education requirements that need to be addressed with the complex therapy?
Are there specific storage or handling or safety requirements that must be considered during the therapy/treatment plan?
What if a patient has questions or concerns, how can they seek further assistance?
Not only does this help us to provide safe and effective packaging, it also helps our engineers provide more specific technical requirements for the processing equipment we are equipping our sites with to package the product. This time invested early on helps improve the patient experience and their perception of our clients.
Partner with Sharp
When you partner with Sharp, you leverage a very powerful global network of facilities, expertise and experience of skilled packaging professionals. We collaborate closely internally and with our clients to innovate and create inherently flexible packaging services to meet the growing demand for small-batch manufacturing.