The COVID-19 pandemic has exposed some significant frailties in the physical clinical supply chain.
As governments, medical professionals and life science organizations around the world direct their energy and resources to curtail the pandemic, a challenge that requires attention, and will need to be met in the coming months, is how to progress clinical trials.
The technologies and operational models that the industry needs to improve patient access and move away from 'physical' clinical trials already exist. Importantly, some of those technologies can be deployed immediately to ensure progress for thousands of clinical trials in an environment where patients are expected to stay at home and have become almost impossible to access in-person.
In the long-term, the weaknesses of physical clinical trials that have been exposed by the pandemic will also need to be addressed. The case for virtual or hybrid trials has already been made and the current pandemic may serve as a catalyst for change.
COVID-19's direct impact on clinical trials and supply
Over recent weeks, a number of potentially significant challenges to clinical trial supply and management have started to resonate in the industry's consciousness – they fall broadly into two categories. Firstly, patient access is being limited by travel and social distancing restrictions imposed on clinical research associates (CRAs) and patients alike.
Second is resource restrictions and challenges to materials supply and logistics. There are several notable developments that are likely to impact this area.
Investigator sites are also currently overwhelmed with other tasks with resources directed to the pandemic.
With dozens of candidate vaccines currently in pre-clinical development, the industry is evidently dedicated to finding a solution to the virus.
Given that development timescales are being accelerated and we're likely to see trials begin before the end of the year, there will be a heightened demand for materials such as comparator products and packaging and distribution being key areas where there may be pressures. Currently, certain countries are closing their borders to selling to other markets or imposing restrictions on exports of medical supplies to protect against domestic shortages. This is impacting the availability of materials and reduced flight options may further impact distribution and pricing. If this persists then we're likely to see new players enter the market, businesses pivot to materials supply and a lot of innovation in the space to ensure that clinical supply is maintained.
Logistics providers will likely, at some point within the next 12-18 months, face the task of transporting potentially time-sensitive COVID-19 vaccines across the world. If a vaccine is developed within a suitable time frame – a situation becoming more likely with expectations that COVID-19 could last into next year – then there will likely be a very immediate, large-scale demand for global cold chain logistics services.
Catalysing long-term change
The challenges around materials supply and logistics will likely be solved by supply and demand economics.
There is also a ready-to-go solution for maintaining patient participation in trials. Sponsors can move away from investigator sites to a Direct-to-Patient (DTP) strategy and guarantee patient supply with comparative ease – there has already been a notable increase in demand for this service. There is a requirement to ensure patient confidentiality but local authorities are supportive of this approach in light of the pandemic. The change in protocol will also have to be thoroughly documented in Trial Master Files (TMFs) and regulatory submissions, but this is a small price to pay compared to the impact that pausing or canceling trials will have on sponsors and patients.
However, this is a short-term fix to a problem that has laid bare the frailty of 'physical' clinical trial models and how antiquated pharma is in some way when compared to other industries.
Over the last 10 years or so, there has been a groundswell of interest and discussions around decentralized 'hybrid' and 'virtual' trials. Some businesses adopted these models quickly, moving to DTP logistics and implementing patient support programmes that enabled remote participation in trials. COVID-19 wasn't the driver, sponsors were looking at ways to increase patient engagement and compliance while delivering cost savings by reducing the number of investigator sites and drug obsolescence – and they have succeeded. Case studies show that virtual trials also close faster, meaning the ROI of implementing such models is massive. Now, we are seeing that virtual trials can be more robust than physical while delivering a better patient experience and cost savings.
The technologies and solutions that enable such trial models from a patient perspective are all there. We have patient support programs that educate patients on gathering samples and their regimens. We can engage patients through mobile devices, which can double as medical devices to measure BP among other things. DTP logistics ensure products are delivered on-time, to the right patient. Regulators are also becoming more knowledgeable and supportive of decentralised trials – the FDA has already offered guidance on decentralised trials as a solution to continuing trials through the pandemic.
There are further considerations beyond pharma's immediate control as there needs to be some investment in connectivity and infrastructure on nationwide levels – better wifi is essential if patients are to take part in remote clinical trials. Regulatory considerations around personal information sharing may also be required in some regions.
While sponsors can't and shouldn't overhaul their protocols and models for existing trials overnight, they should be prioritizing discussions around switching to virtual models and implementing changes as soon as they can.
Conclusion: collaboration and knowledge sharing is the only way forward
The COVID-19 pandemic will be a catalyst for change. Knowledge sharing and industry collaborations will be vital to enable companies to develop a robust solution and maintain supply to patients to keep existing trials going. Trial sponsors will need to rely on extra support from:
Logistics partners to get drugs to patients
Clinical research organizations (CROs) to ensure data, documentation, TMFs and regulatory needs are met
Patient solutions organizations and investigator sites to educate patients
The collective industry must collaborate to support patients and then consider the bigger picture later. Sharp for instance, is developing guides and checklists to share learnings from companies that have adopted virtual models on how to switch, DTP logistics and keeping patients engaged.
In the longer term, educating the industry will be key. The International Society for Pharmaceutical Engineering (ISPE) has a huge database of information and is developing guides for the industry for transitioning to DTP logistics but broader guidance and insight into the success of virtual trials is needed.
The decentralized trial approach was already seen by many as holding great promise – now the industry will accelerate towards this quickly to not only reap the benefits of increased patient engagement and lower costs but to de-risk future trials as well.
About The Author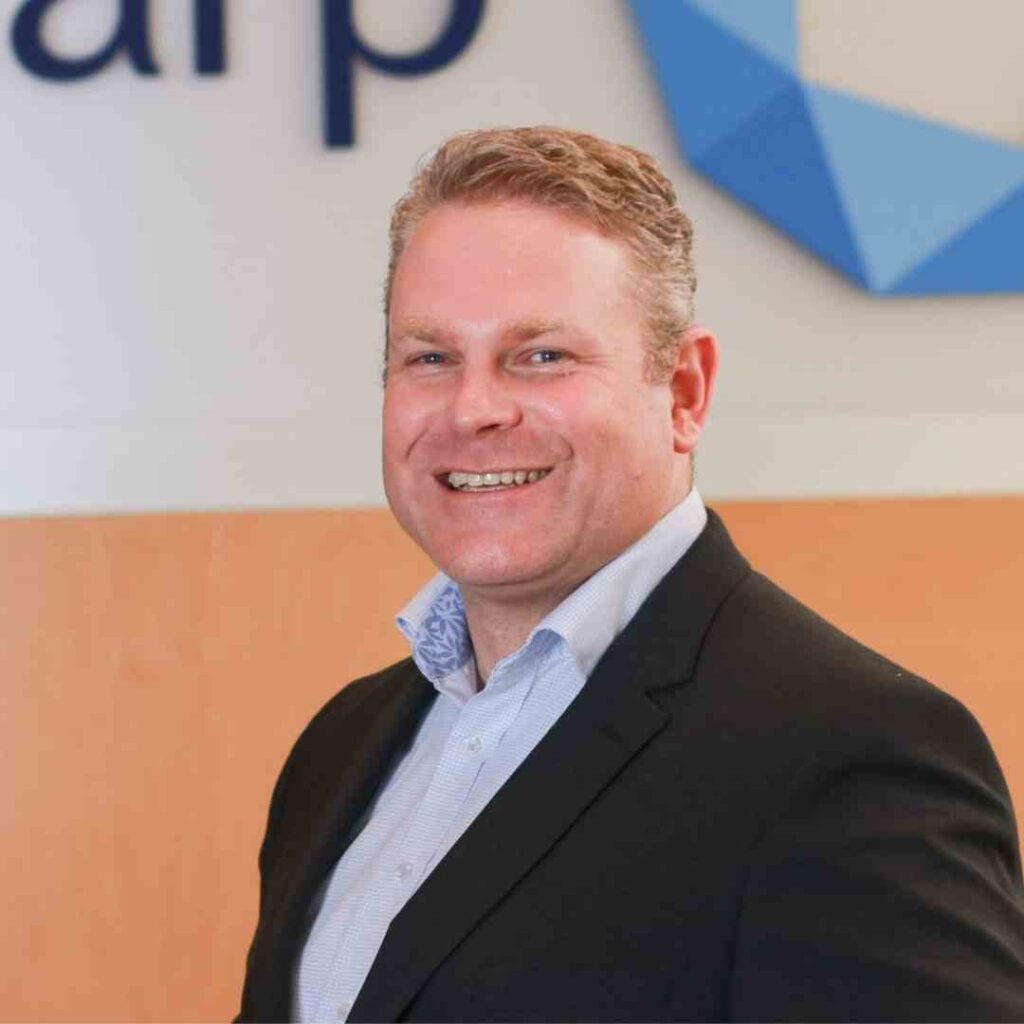 Sascha Sonnenberg, Global Head of Business Development, Sharp
Sascha joined Sharp Clinical in September 2019 as Global Head of Business Development supporting Sharps strategy for growth in the Clinical Trial market. Before joining Sharp he held management positions at Marken and Faubel Pharma Services overseeing global operations and business development activities. He is an active member of the ISPE Community of Practice on Investigational Products where he is a co-author of the Good Practice Guide for Booklet Labels in Clinical Trials and currently leads a task team developing a Good Practice Guide on Patient-Centric Logistics/direct to patient Services.